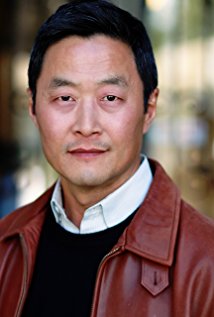 Steve Park is a Korean-American comedian. Originally a stand-up comedian, his best known work includes being a cast member of In Living Color during the 1991-1992 season and the roles of Mike Yanagita in Fargo, Sonny in Do The Right Thing and Detective Brian in Falling Down. During his run on In Living Color, he often portrayed Asian born characters, or spoofed people such as Yoko Ono and Connie Chung. He is married to another former cast member of In Living Color, Kelly Coffield.
On occasion Park would perform dramatic roles, such as playing a police officer in the 1992 film Falling Down.
After witnessing a racist incident while doing a guest role on the show Friends, he wrote a mission statement requesting that mainstream media portray East Asian people in a more positive light rather than encourage hate towards them.[1]
He played a secondary character, Mike Sorayama, in the Cartoon Network Adult Swim cartoon The Venture Bros. He is now seen in advertising, most recently as a laboratory technician in a Schick Quattro Titanium Razor advertisement.
Park also had minor roles in critically acclaimed independent films, such as Rocket Science (2007) and two Coen Brothers movies, Fargo (1996) and A Serious Man (2009).